Today, I'm reviewing the new Under Armour UA SportsMask (affiliate link).
As a figure skating coach, I often work in the harsh cold and humid environment of ice rinks.
So, it's vital for me to find the right mask, that I can wear comfortably all day.
I pre-ordered the UA SportsMask on June 12, 2020, and I received my order on July 23 – about a month earlier than the estimate I originally received.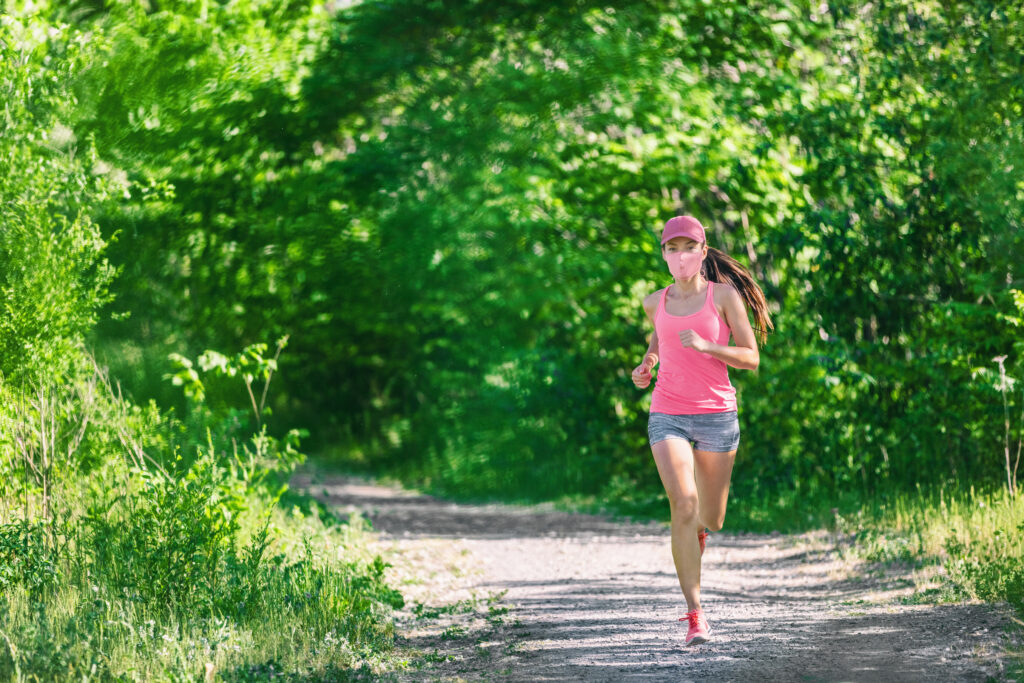 Healthy exercisers (wearing a mask) should consider low-moderate intensity activities, and save more intense workouts for outdoor, physically distant environments (without a mask).
Remove the mask if you become dizzy, short of breath, or light-headed.
Related: Can You Skate With a Mask on?
This video was shot my first time back on the ice – BEFORE I purchased the UA SportsMask.
In this video, I am actually wearing two masks:
Paper Surgical-Style Mask
Polyester-blend Mask (from U.S. Figure Skating)
With both these masks, even if I had worn them individually, I needed to use "ear saver" style devices to secure the mask properly against my face.
The pulling of the mask around the back of my head was causing me to get headaches.
What to consider before buying a mask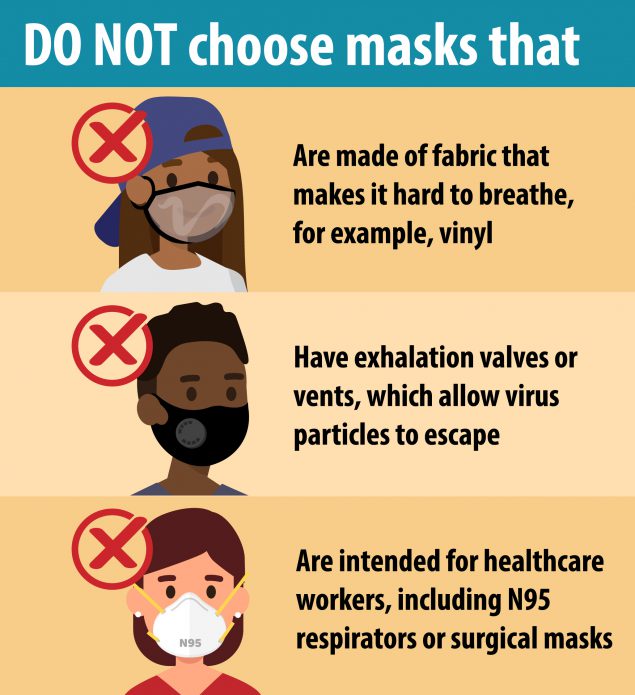 Like most consumer masks, the UA SportsMask is intended for daily wear and use in sports by healthy individuals.
This is a non-medical and non-surgical mask.
The intent of this mask is to comply with CDC recommendations.
The CDC recommendations are intended to reduce transmission by those not showing symptoms (asymptomatic) but that may actually be carrying the virus.
In other words, you wear this (as well as other non-medical/surgical masks) to protect others from anything that you might be carrying.
However, it does not protect YOU against viruses.
I want to be crystal clear about this because I've responded to the question on Quora and there is at least one YouTuber (The Tim Tracker) that said that Under Armour told them it is "anti-viral" and "will stop the virus."
THAT STATEMENT IS COMPLETELY FALSE!
While the inside has an anti-microbial treatment, it is intended only to "keep the mask fresh."
In other words, it will protect you only against "mask breath" – not the virus.
My reaction to The Tim Tracker video appears below:
At time of writing, the UA Sports Mask is priced at $30 (USD).
This appears to be on the higher end of the pricing spectrum when it comes to masks.
However, unlike disposal surgical-style or N95 masks, the UA SportsMask is washable and reusable.
The mask is designed with a 3-layer system.
It's light and soft, yet structured, with a V-shaped build.
So, the fabric stays away from your mouth – this is especially true when I'm teaching a skater something such as a spin!
I've found keeping the mask away from my mouth to be a critical issue with every other mask that I've tried – I wind up sucking the mask into my mouth.
The UA SportsMask design solves this problem. 
Keeping the mask away from the face also solves the issue with make-up rubbing off on the mask.
I have worn my mask with a full coverage foundation and lipgloss. 
Only minimal foundation rubbed off.
And, NONE of the lipgloss transferred to the mask!
In my original video review, I refer to this as memory foam – because it feels that way.
But, it's not actually memory foam.
The "open cell foam" allows air to pass through, but not moisture.
So, it helps prevent that "wet mask feeling."
One of the ice rinks that I coach out of is incredibly humid.
In fact, there is often a layer of fog on the ice and condensation on the dasher boards!
So, I've experienced severe moisture problems!
For example, after a half-hour of wearing a paper surgical-style mask, it can become visibly wet.
Wet masks are not comfortable, nor are they effective!
The open cell foam, coupled with the water-resistant outer-shell, helps prevent moisture buildup with the UA SportsMask.
Interior Lining & Ear Loops
The UA SportsMask is lined with UA Iso-Chill fabric that has antimicrobial treatment.
Have you experienced "mask breath?"
Well, if you have, you're not alone!
Under Armour says that the treatment is to keep the mask "fresh."
So apparently, they had "mask breath" in mind when they added the antimicrobial treatment!
I have to say that IT WORKS! 
But, again – ANTI-MICROBIAL IS NOT THE SAME AS BEING ANTI-VIRAL.
To be clear this mask IS NOT anti-viral and it will not protect you, any better than any other consumer mask, from the virus.
The Iso-Chill fabric is proprietary to Under Armour and helps keep the mask and ear loops cool and comfortable.
In particular, the ear loops don't pull on my ears or rub against my skin.
And the mask doesn't retain the heat from my breath either.
It's so comfortable, in fact, that several times I've gotten into my car and started driving, not realizing that I still had the mask on!
TRUE STORY!
I have not had to use any "ear savers" or make any adjustments to the ear loops for fit or comfort with the UA SportsMask.
Thus, I have not experienced the headaches that was getting since I started wearing the UA Sports Mask.
Caution for Those That Wear Hearing Aids
This mask is designed with ear loops that wrap around your ears.
So, the position of ear loops may interfere with wearing hearing aids.
The nose bridge is soft – it actually feels as if it's padded for comfort.
It's also easy to bend so you can conform the mask to your face.
I've worn the UA SportsMask with glasses on, and I have had no problems with them fogging up on me!
However, I have heard anecdotes from others that they've experienced the glass fogging issue with the UA SportsMask.
So, my guess is that it depends on how tightly you are conforming it.
I've seen many people wearing all kinds of masks that are not fitting them properly.
Often, they are too big overall.
Other times, they are just not pinching the nose bridge enough – or at all!
Have you seen someone wearing one of the paper surgical masks, or even an N95 without even pinching the nose bridge?
Well, the nose bridge is there to conform the mask to your face.
Not pinching it enough, or at all, will allow your breath to escape through the top of it – this is what causes the glasses to fog up and makes wearing a mask much less effective too.
If you are making the effort to wear the mask, just go ahead and pinch the nose bridge.
The UA SportsMask comes with its own washable, anti-microbial carrying pouch.
I love this because I always have a safe place to put the mask when I take it off!
After you wear a mask, you are supposed to place it in a bag and wash or sanitize your hands.
How many times have you removed your mask and not somewhere to put it?
THIS solves THAT issue!
Also, it makes it easy to tuck the mask into your bag and keep it with you.
I actually keep one in the console of my car and another in my purse – so I know that I always have one with me!
Both the mask itself as well as the bag have a place to mark it with your name, initials, or team number.
I used a Sharpie to mark mine with an "A."
This way, I know which one is mine, and I don't have to guess!
It's essential to order the correct size because Under Armour cannot accept returns on the UA SportsMask due to health and safety.
At first, I purchased the S/M size.
I honestly cannot remember if there was a smaller size at that time, or if I just didn't see it on the website!
After getting my first pre-order in July, I went to order additional masks and discovered that there was XS/S available.
I measured my face using the Under Armour website charts and found that I was between the XS/S and S/M size.
For my second order, I decided to take the chance and go with the smaller size.
I ordered these on July 24, 2020, and received them on August 25 – several weeks earlier than promised.
IT WORKED OUT!
I found that with the XS/S size, the mask fits slightly closer to my face and made me feel more secure.
But, to be honest, both sizes fit. I think it's just a matter of personal preference.
After receiving the XS/S sizes, I noticed that Under Armour had introduced additional colors.
As I am wearing a mask every day, I couldn't resist the temptation and placed my pre-order on August 25, 2020.
I ordered:
Pitch Gray (grey) was the first to arrive on September 16, 2020.
Midnight Navy blue and red both arrived on September 22, 2020.
For me, the big disappointment about the colors is that the carrying pouch color is not coordinated to the mask's color.
This is important to me because if you are using the pouch to store your masks, you won't know which color is inside until you open it up.
So, to check the color, you potentially contaminate a clean mask to find out the color!
For $30 (US), I would have thought that Under Armour could have customized the pouches to each of the new mask colors, rather than just using the black bag.
I review the sizing for the colors in the video posted above.
Shortly after I posted the video of the additional colors, Under Armour introduced two more new colors:
I ordered Slate Purple and discuss the differences in the new Black variation in this video:
UA SportsMask: Project Rock Edition
On October 26, 2020, I received my order for the latest edition of the UA SportsMask – the Project Rock Edition. It took about a week for me to receive my order.
I was not expecting for it to be any different from the other color varieties of the UA Sports Mask.
HOWEVER, I was very impressed with this edition!
First, I was shocked and awed because the pouch actually matches the mask!
YAY!
(I wonder if Under Armour heard me?!)
In addition, the inside of the mask matches the pouch too! 
And, the logos on the outside (both the Under Armour and the Project Rock logo) are gold and raised – rather than being flat as is the case with the other versions of the mask.
These improvements however, do come with a price as this version of the mask is $5 (US) more than the other colors.
You can see my full review of the mask in the video here:
How to Chose the Right mask For You
Mask selection is a highly personal process.
Everyone's face is shaped differently, and you need to choose the mask that is right for you.
According to Tinley Brownwright, an infectious disease epidemiologist, you should focus on:
The right mask for you should fit snug to your face, from the top of your nose to the bottom of your chin, without gapping around your cheeks.
You may need to adjust the straps or ear loops to keep the mask in place.
The right fit will improve both the filtering while also helping it to stay secure on your face.
Masks come in many styles.
Choose the style that best fits your face correctly AND is comfortable for YOU to wear.
For me, the UA SportsMask in size XS/S is the perfect fit for my face and most comfortable for me to wear – especially for extended periods of time.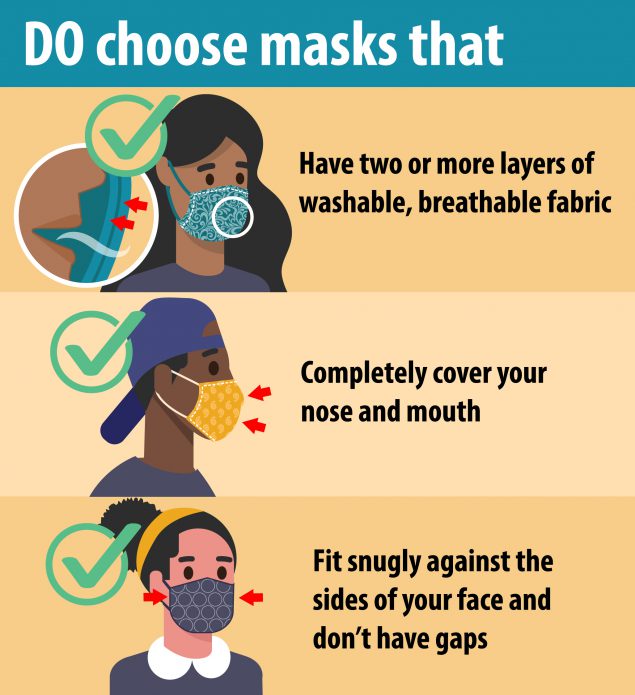 An ideal mask should be both breathable and be highly filtering.
So, look for a mask that is washable, with multiple layers of tightly woven, breathable, antimicrobial fabric – at least 2+ layers is vital.
Asics has introduced a "Runners Face Cover."
The Asics mask has a mesh under the chin and what they call "strategically placed air holes for breathability."
However, masks such as the Asics one, with mesh or vents, will allow unfiltered air to escape – potentially allowing virus particles into the air – this defeats the purpose of wearing a mask.
The CDC recommends against using masks with valves, vents, or mesh because they are not effective. 
In compliance with CDC recommendations, some businesses, such as Walt Disney World Resort in Orlando, FL that require masks, will not permit you to enter if your mask has valves, vents, or mesh.
Additionally, the effectiveness and safety of gaiters and face shields are still unknown.
Thus, many businesses including ice rinks and gyms may not allow them in place of a mask.
The UA SportsMask, on the other hand, does not have vents or mesh – yet, it still feels very breathable for me to wear.
Masks present a unique challenge when training or exercising, or even for those in active lines of work.  
The environment that you train or work in is also important to consider:
Is it hot?
Or, is it humid?
Do you sweat?
Damp masks (from excessive sweat, heat, and/or humidity) may make it difficult to breathe.
I am using the UA Sports Mask in a very humid – yet cold – environment and it has been effective because the mask does not get wet or feel moist. 
It says very comfortable for hours at a time.
So, a mask like the UA SportsMask works me in terms of function of being very active.
The best mask for YOU is the one that you WILL WEAR.
For me, it's the UnderArmour UA SportsMask.
I highly suggest that athletes, coaches, or anyone struggling with wearing a mask due to having to wear one for extended periods, and/or in a hot or humid environment give the UA SportsMask a try!